The Best Website Development Company In Riyadh,

Saudi Arabia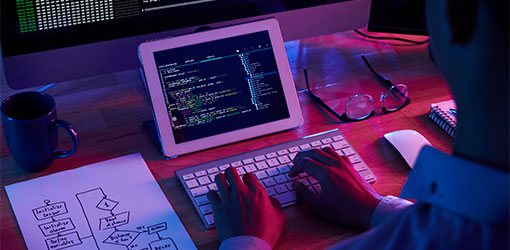 In today's digital age, a website is a critical component of any business's online presence. It's the first impression that potential customers have of your business, and it's essential that it's not only visually appealing but also functional and user-friendly. Doers is a website development company in Saudi Arabia dedicated to helping businesses create a strong online presence through custom website design and development.
Our website  development company in Riyadh and other cities of Saudi Arabia consists of a group of seasoned web designers and developers who are passionate about building distinctive websites for each of our clients. With years of experience in the web development field, we take great satisfaction in providing our clients with outstanding solutions. Our team, which is made up of competent web developers, designers, and project managers, collaborates to produce websites that are tailored to the needs of our clients.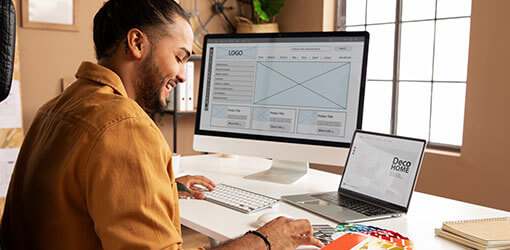 What's Included In Our Website Development Service
At Doers, we provide a comprehensive range of website development services, including:
Website Design
Our team of experienced designers works closely with our clients to create custom website designs that reflect their brand and message. We take the time to understand our client's goals and preferences, and we use the latest design tools and techniques to create visually stunning websites.
Website Development
Our team of skilled developers has years of experience in website development. We use the latest development tools and techniques to create websites that are not only visually appealing but also functional and user-friendly. We pay attention to every detail, from the overall design to the functionality and user experience, to ensure that our clients are completely satisfied with the final product.
E-Commerce Development
If you're looking to sell products or services online, our Marketing Agency in Saudi Arabia also provides e-commerce website development services. We can help you create a user-friendly website that allows you to manage your products, customers, and sales easily.
Content Management System (CMS) Development
We also provide content management system development services. A CMS allows you to manage the content on your website easily, making it simple to add, remove, or modify pages, images, and other content.
Search Engine Optimization (SEO)
In addition to website development, we also provide SEO services to help your website rank higher in search engine results pages. We use the latest SEO techniques to ensure that your website is optimized for search engines, helping to increase your online visibility and drive more traffic to your website.
Why Doers Is Right For You
Doers is dedicated to providing outstanding results for our clients. As we are aware that every company is different, we collaborate closely with our customers to design websites that are tailored to their particular requirements. In order to make sure that our websites are not only aesthetically pleasing but also useful and user-friendly, we use the most recent development tools and techniques.
We value client service in addition to our knowledge and experience. We value honest and open contact with our customers, and we're always willing to respond to inquiries and give updates on our progress. We take the time to comprehend our clients' tastes and goals, and we make every effort to make sure they are happy with the finished output.
At Doers, we're passionate about helping businesses create a strong online presence through custom website design and development. With our comprehensive website development services, experienced team of professionals, and commitment to delivering exceptional results, we're confident that we can help our clients achieve their online goals. If you're looking for a professional and user-friendly website for your business, contact us today to learn more about how we can help.