Enchanting Radio Advertising Service With Doers: Professional Radio Advertising In Riyadh,
Saudi Arabia
Get Enchanted by the Power of Radio Advertising with Doers, where we bring you the best service for the best value for money.
How Our Radio Advertising Can Boost Your Business
Doers is a leading agency for radio advertising in Saudi Arabia, committed to helping businesses achieve their marketing goals and reach a wider audience through the power of radio. Our experienced team of professionals specializes in creating effective radio campaigns that resonate with your target audience, increase brand awareness, and drive sales.
Cost Effective
Radio advertising in Riyadh remains a cost-effective and powerful tool for businesses to promote their products or services. With Doers, you can harness the full potential of this medium by creating targeted and engaging advertisements that capture the attention of your audience.
Extensive Research
Our process begins with understanding your business, your target audience, and your marketing goals. We conduct thorough research on your industry and competitors to gain a deeper understanding of the current market trends and identify opportunities for growth. With this knowledge, we develop a customized radio advertising strategy that is tailored to your specific needs and goals.
High-Quality Audio Content
Our team of creative experts will then craft compelling ad scripts and produce high-quality audio content that aligns with your brand voice and values. We ensure that your message is delivered effectively, with a clear call to action that encourages listeners to take the desired action.
Consistent Service
At Doers, we believe that the key to successful radio advertising is consistency and frequency. That's why we work with you to create a campaign that runs regularly and for an extended period. This approach helps to establish your brand identity and creates a strong connection with your audience, leading to long-term customer loyalty and increased sales.
Data Analytics
Our team also provides detailed analytics and reporting to track the success of your radio advertising campaign, giving you the insights and data you need to make informed marketing decisions.
Partnering with Doers' Advertising Agency in Saudi Arabia for your radio advertising needs will help you to stand out in a crowded marketplace, increase brand awareness, and drive sales.
Why Doers' Radio Advertising Service Is Great For You
Radio advertising remains one of the most effective ways to promote your business to a wide audience, especially in Saudi Arabia, where radio has a large and diverse listener base. With the help of a professional radio advertising service like Doers, you can leverage the benefits of radio advertising and drive results for your business.
Here are some of the key benefits of getting radio advertising services:
Cost-effective: Radio advertising is an affordable marketing option compared to other mediums like television and print media. By working with Doers, you can optimize your advertising budget to achieve maximum reach and impact.
Targeted audience: With radio advertising, you can target specific audiences based on demographic information like age, gender, and location. This enables you to reach your ideal customer base and promote your products or services to people who are more likely to be interested in what you have to offer.
Increased brand awareness: Radio advertising helps to create brand awareness by repeatedly exposing your brand message to listeners. By leveraging the power of audio, you can create a memorable message that sticks with your audience and makes a lasting impression.
Flexibility: Radio advertising is a flexible marketing option that allows you to choose the time slots and frequency of your ads. This means that you can target your audience during peak listening hours and create a schedule that aligns with your marketing goals.
Measurable results: Doers provides detailed analytics and reporting on the performance of your radio advertising campaign. This allows you to track your results and optimize your strategy for maximum impact.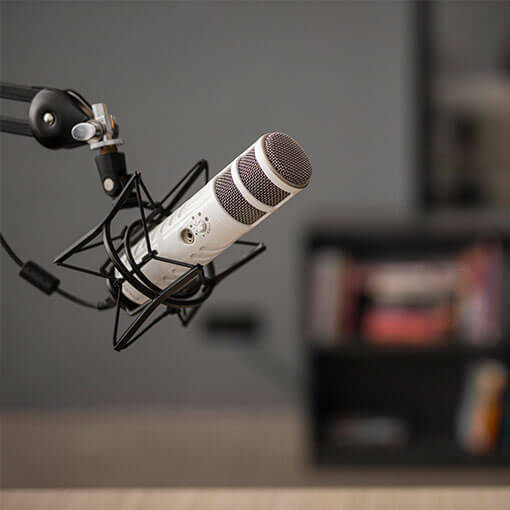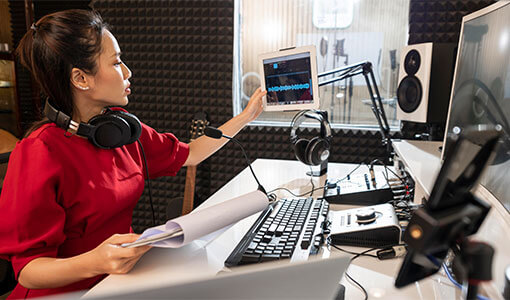 At Doers Advertising Agency in Saudi Arabia, we offer comprehensive radio advertising services that help you to leverage the benefits of this powerful marketing tool. We work with you to create customized advertising campaigns that resonate with your target audience, increase brand awareness, and drive sales. Get in touch with us today to learn more about how we can make your business boom with radio advertising!